TRACK LOCATION
BEAVER SPRINGS
PENNSYLVANIA
17812
2 miles North
on PA 235 DIRECTIONS
PHONE
Track - Office:
570-658-9601
GPS Information
Type in:
Beaver Springs
Airport

To update or
add your Profile,
e-mail here!

IHRA SUNDAY
POINTS RACES





570-541-1372





Zoo Crew Forums
Bellwood, PA
814-742-8145


717-899-6606


800-527-3547



Dave Gramley

570-742-9627


717-535-5409


570-742-4706



717-763-0238



570-473-8711


570-658-5202




717-652-9852


JDWEB.CC
717-248-4135
Get your numbers for no charge!



717-899-6221


717-927-1700



Graphic Design and
Full-Color Printing of
Decals and Flyers:

Maintained by
Beaver Bob


BB's '63 Galaxie 427




Updated: May 20, 2012 (Beavers on the road)
(Holiday weekend around the corner)
(Friday's results)
(Track improvements)
(Gasser Nationals updates and shirts)
(Policy change)
(PA Gasser Nationals classes updated)
(100 MPH CLUB)



Sign up for "Beaver Tales", the BSD mailing list!
Latest standings: IHRA and Friday Point Standings
Check the photos: 2013 Photo Race Results



---
BEAVERS ON THE ROAD


Franklin DiBartolomeo

Congradulations go out to our BSD neighbors, Franklin and John D., for their great finish at the Spring Fling held at Bristol TN. In the quarter-finals, Franklin held on for the win to outlast and out-point all of the other 500 racers to be crowned the first ever K&N Spring Fling Wiseco Weekend Points Champion. Amazingly, DiBartolomeo was driving a second car and failed to win even one round with it, in essence finishing first and last in the points.

A Beaver Springs Tradition!
MEMORIAL DAY NATIONALS!
May 24-25-26-27

Four days of Food, Fun, Family,
and FAST ACTION!

All IHRA champions win an Ironman Trophy on Saturday
from Whitmer Fuels

AGAIN this year: JD Web
presents a new Dell Laptop computer to the Grand Top Beaver Champion from Monday's Goodman's Memorial Race




FRIDAY - SATURDAY - SUNDAY - MONDAY

Bob Motz - 200 MPH Jet Truck Friday Night Only
4 Big Days and a Great Show!


Pro Stick - 40 real fast Stick Cars!!


MANDRA Nostalgia Cars

$1000 Top Beaver - 200 cars in competition everyday

Whitmer Fuels Iron Man Classic race on Saturday
IHRA Eliminator Champion in Top, Modified, Bike and Street


JD Web Grand Top Beaver's award on Monday
The 3 Top Beaver Champions run off for Dell Laptop

CAMPING AT THE BEAVER


Beaver Springs Dragway is a well run, family oriented facility. We permit overnight camping by responsible patrons. Campers are required to purchase a minimum 2 day spectator pass. If you have a camper vehicle, there is a $10 charge for the weekend.
RULES:
No glass bottles, ATV's, Dirt Bikes, Fireworks or Music.
Alcohol is limited to responsible adult use. Campfires are permitted.
Dogs are permitted, but no aggressive breeds.
SPECTATOR CAMPING:
Spectators that arrive with camper trailers or those patrons tenting must pay spectator fees through Sunday. All campers must set up near the tree lines and not in the pit parking areas.
COST TO CAMP: $10 for the entire weekend plus spectator fee.



Camp over and family fun times

Gate Schedule and prices Saturday and Sunday each day:
9:00 Gates Open - 10:00 Time Trials - 2:00 SHOWTIME
Spectators: $15 each

MEMORIAL HOLIDAY RACE SCHEDULE
Friday
May 24
Saturday
May 25
Sunday
May 26
Monday
May 27
EVENT

Bob Motz's
200 MPH
Jet Truck

Heads Up
170 MPH WFO

Street Racing
10 classes


Wheel standing
Pro Stick Cars

Warriors
Race Series

MANDRA
Nostalgia Cars

$1000 Top Beaver
Iron Man Classic

Wheel standing
Pro Stick Cars

Warriors
Race Series

MANDRA Nostalgia Cars

$1000 Top Beaver


Goodman Memorial
$1000 Top Beaver

JD Web
Grand Beaver
Dell Laptop award

Gates open
4:00 PM
9:00 AM
9:00 AM
9:00 AM
Time Trials
5:00 - 8:00
10:00 AM
10:00 AM
10:00 AM
Showtime
8:30 PM
2:00 PM
2:00 PM
2:00 PM
Spectators

$15 each or
$40 a carload

$15 each


$15 each

$15 each
MEMORIAL HOLIDAY RACE SCHEDULE
BREAKFAST AT THE BEAVER
Open at 8:00 AM - Get an early start on the day.


When you arrive at the Beaver, stop at Big Rita's Concession for a great breakfast. We make eggs to order, pancakes, sausage, bacon, toast and hash browns. Plus great Rich Coast coffee. Why go through a drive in when you can have breakfast at the Beav?

May 17, 2013

WILL LETS HIS MARK


The Top Street finals matched Frank Reaser's Monte against Will Mark's S-10. Will took the title with a 8.997 on a 8.88 to Frank's 10.467 on a 10.38.


Will cut a great .014 in taking the title. Everybody loves his S-10.


Out Law Street was an all Dart finals with Tommy Houser out first over Chris Holley. The Professor had the tree and took the win with a 11.642 on a 11.546 at 107.95 MPH to Tom's right on but late 12.123 on a 12.12 at 109.36 MPH.


Sport Bike was combined with Street Stick and it ended up an all Bike finals with Bob Newton, top, taking the title over Shane Tressler. Fig's `Busa ran a 9.550 on a 9.49 stopped Shane's 10.499 on a 10.09 on his Triumph.


Moses Spade is out first and held on for the Street Auto title over Mike McGowan's hard charging Big Block Plymouth. Moses carded a 13.356 on a 13.01 at 85.05 MPH to Mike's troubled 11.684 on a 9.48 at 91.86 MPH.


The True Street finals had Brandon Lehman, top, in his Prelude, taking on Dorion Meklis in his Trans AM. It was over at the tree as Brandon went red and Dorion took the title with a 13.470 on a 13.17 at 87.45 MPH.


Dave Moraskie is out first in his Neon but Craig Poust's Civic ran him down with a 11.370 on a 11.10 at 102.81 MPH to Dave's 15.771 on a 15.40.


The Bone Stock Truck title when to Jason Hummel in his Trail Blazer SS over Queen Leah Shaffer's Dodge. Jason cut a .006 and ran a 13.845 on a 13.78
at 97.53 MPH to Leah's 17.760 on a 17.80 at 73.94 MPH.


The ATV finals went to Dalton Walls, bottom, over Barb Troup. Dalt ran a 15.311 on a 15.17 at 72.19 MPH to Barb's 15.607 on a 15.43.


BONUS SHOTS

Mike McGowan's Mopar wowed the fans with his wheel standing 9 second passes. What a cool ride!!


Do you think Mark Reynolds Dart has enough tire?


Track photographer, Todd Dziadosz, caught another great shot. He's a real pro


... and here's another one. This time it's Street Stick champ, Fig Newton.


Dan Jordan's `71 GTX is running mid 11's in full street trim. It's a real beauty.


Steve Miller in his Outlaw Firebird. Every run is on the bumper.


"Tommy the Houser" powers out of the burn out box.


Shane Tressler on board his Triumph, ended Dennis Henry bid for the
Street Stick title in the semis.

WINNERS CIRCLE


Will Marks has made a great come back taking the Top Street title.


The Professor, Chris Holley, taught Out Law Street a another lesson.


Bob "Fig" Newton took the combines Bike and Street Stick eliminator.


Moses Spade put his Pinto into the Street Auto winners circle.


Dorion Meklis and Brandon Lehman celebrate their final round match up in
True Street. Dorion won and Brandon was runner up.


Craig Poust picked up his second Sport Compact title in his quick Civic.


Jason Hummel, in his Trail Blazer SS, won the Bone Stock Truck title.


Dalton and Garrett Walls dominated the ATV and JR ATV eliminators doubling down and winning both classes.


Wyatt and Weston Hoffman are joined in the winners circle by their friends.
MORE IMPROVEMENTS
First in a line of scheduled changes


Adam Casner works on the new Tech /Scales roof.


The roof sure does brighten up the scales. The entire area will under
go a complete renovation in time for the Memorial Holiday events.


NEXT BIG SHOW
AFTER MEMORIAL HOLIDAY

Check out the participant shirts.
Every entry receives one!!


Don't miss this race. It'll be a classic!!

CLASSES IN COMPETITION


AA/Gas Supercharged
The real deal. Straight out of the US Nationals in 1962!!
The Kings of the Gassers - Heads up, flat out, first to the finish!!!



NOSTALGIA GAS
The real "Old School" gassers of the 60's
1962* and earlier, period correct, no trans brake, no electronics
.500 Handicap Tree, Dial to the hundredth
*Note: Recognized Gasser Club cars of later vintage grandfathered in.



MODIFIED GAS
A name change that makes sense
This is what Later Gasser have evolved into and they're cool too!!
1975 and earlier, trans brake legal, wings permitted, left hand steer.
Delay boxes must be zeroed and blinded.
.500 Handicap Tree, Dial to the hundredth.



COMPETITION ELIMINATOR
An eliminator for the cars that put on a show.
Center steer, Dragsters, Altereds, Funny Cars
Trans brake legal, Delay boxes must be zeroed and blinded.
.500 Handicap Tree, Dial to the hundredth.



HOT ROD
Bring out your Bracket Car and be part of the show!!
1975 and earlier, trans brakes legal.
Delay boxes must be zeroed and blinded.
.500 Handicap Tree, Dial to the hundredth.

Plus on Saturday the specialty races:
Classical Gas - For all Nose High entries
East Coast Gassers - Points Race
Gasser Racing Series - Non-Points Race
Lil Beaver - Bonus race for everyone

This is the " PA Gasser Nationals" presented by Beaver Spring Dragway
"The Home of Nostalgia" We invite racers, enthusiasts, and spectators alike to have the most enjoyable time experiencing race vehicles of yesteryears. T shirts, posters, memorabilia available.
Guaranteed classes for all race entries 1975 and older (passing tech inspection).
Great show cars, nail biting racing, supercharged gassers, nose bleeding wheelies, dragsters, and legends. As usual the Beaver has overnight camping, great food, friendly staff, and a 60's atmosphere. Goodie bag for all entries.
I urge you to mark your calendar for June 7, 8, 9 for a nostalgia extravaganza.
Go to www.beaversprings.com for additional information and updates.

Everybody can't wait for the PA Gasser Nationals
OFFICIAL POLICY CHANGES

With the low participation this season in JR Dragster we are reducing the number of drivers that go to the IHRA Bracket Finals from 5 back to 2. The point series will now run for the entire season. The top two points earners must have amassed a 1500 point minimum to qualify. The 3 allotted qualifying positions will now be added one each to Top, Modified and Street in the Overall Series.


Liberti Ferster is in the hunt for the Championship.
GENERAL SAFETY RULES FOR...



PLUS SAME SAFETY RULES FOR...


All racers:
Long pants - shorts are prohibited
T-shirt with sleeves to the middle of the arm.
Tank tops are prohibited

13.99 / 100 MPH and faster:
Snell 2010 helmet

11.49 / 120 MPH and faster:
6 point roll bar
SFI approved fire jacket

Drive shaft loop is required;
11.49 and faster
If you run slicks
If you run DOT race tires



MOTORCYCLES:
Full face Snell 2010 helmet
Leather jacket, gloves, foot ware above the ankle.
Full leathers when running 10.99 and faster


ATV - JR ATV
Full face Snell 2010 helmet
Competition riding jacket (padded)
Gloves
Foot ware above the ankle for adults.
2013 Special Events

42nd Anniversary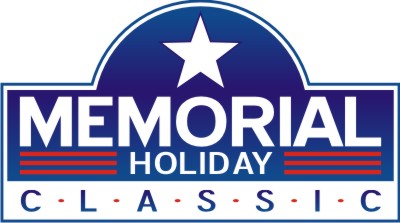 May 24-27, 2013!


June 7-8-9, 2013!

10th Annual Nostalgia Nationals - July 13-14, 2013!


14th Annual - "The GREAT Race!" - August , 2013


42nd Anniversary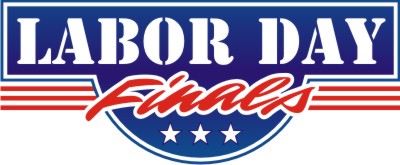 Points Championships are on the line, Aug 30 - Sept 2, 2013
The Mean Streets, another Beaver Original! Sept. 15, 2013

7th Annual Jalopy Showdown Drags - Sept. 28, 2013!



KIDS RULE at the 11th Annual Beaver Blast! Oct. 12-13, 2013


GPS: Zip Code
17812

Mailing: Beaver Springs Dragway
109 Race Track Lane
Beaver Springs, PA 17812
570-658-9601
Physical location:
Beaver Springs Dragway is located midway between Selinsgrove and Lewistown, PA on
US 522 at the town of Beaver Springs. At Beaver Springs you go North on PA 235 for 2 miles.

e-mail: beaverbob@beaversprings.com

http://www.rbrresults.com/rbradmin/