TRACK LOCATION
BEAVER SPRINGS
PENNSYLVANIA
17812
2 miles North
on PA 235 DIRECTIONS
PHONE
Track - Office:
570-658-9601
GPS Information
Type in:
Beaver Springs
Airport

To update or
add your Profile,
e-mail here!

IHRA SUNDAY
POINTS RACES





570-541-1372





Zoo Crew Forums
Bellwood, PA
814-742-8145


717-899-6606


800-527-3547



Dave Gramley


717-535-5409


570-742-4706





570-658-5202


JDWEB.CC
717-248-4135
Get your numbers for no charge!



717-899-6221



Graphic Design and
Full-Color Printing of
Decals and Flyers:

Maintained by
Beaver Bob


BB's '63 Galaxie 427




Updated: October 18, 2014 (SBRA Bracket Finals this weekend)
(Jalopy Showdown over 185 photos)
(IHRA Bracket Finals)


Latest standings: IHRA Final Overall Points
IHRA Final Series 2 Points
SBRA Final Points
Friday Points

Check photos: 2014 Photo Race Results
2nd Annual Ford FE Race & Reunion
July 12-13 Nostalgia Nationals
August 8 Flashback Friday
IHRA Bracket Finals
Jalopy Showdown


---
We're off the the IHRA Bracket Finals

The Beaver is closed this weekend as we take our 2014 Team to do battle at
Mason-Dixon Dragway in the
SBRA Bracket Finals. We have a great team and look to bring home the gold.
ANOTHER GREAT EVENT


HOFFMAN WINS GASSERS
ERICSON TAKES EXHIBITION
REICHARD, WHITE, BARTEK WIN HOT ROD TITLES


The Wheel stand contest was a split with Mike Etchberger's Willys going the highest and Dan White's `55 Ford the furtherest.


Hang `em High boys!!


One of the major hits of the event was Ken Kuhl driving Jeff Lear's twin engined blown Hemi AA/Gas dragster. What a smoke show!!


Larry Curtis from Monroe, CT. His first time shot unfortunately was his last shot.
Looks like wheelie bars are on the agenda for next season


Ed Hoffman took the East Coast Gasser title


Wayne Beach was the runner up in the East Coast Gasser eliminator.


Terry Ericson won the X/Hot Rod eliminator with a 9.579 on a 9.53 at 127.33 MPH over Pat Brewer's `32 Bantam's 10.336 on a 10.16 at 115.81 MPH.


Mike Reichard's 440-6 Pak powered `36 Plymouth set low ET in A/HR
with a 7.383 at 92.72 MPH.


A/Hot Rod runner up was Paul Bedneck's `62 Ford with a 7.74 at 87.68 MPH.


B/Hot rod winner was Dan White with a 6.33 at 107.43 MPH.


Cowboy Cliff Stuckey took a runner up in B/Hot Rod with a 6.533 at 103.51


The Miller Boys Shootout went to John/Dave in his A-Bone over Whitey's `57.


Ken Hall's AA/FA Hell Cat was a hit ...and LOUD!!


Donna Marie, Beaver Bob and Scary Larry welcome everyone to the Beaver.

GREAT SHOTS



HERE'S A `60's LOOK AT THE JALOPY RACE
by Jim Britcher


BEAVER RIDE - ALONG



WINNERS CIRCLE


Ed Hoffman won the East Coast Gassers show with his classic `56 Chevy.


Terry Ericson won X/Hot Rod in his fast `37 Chevy. 9.50's at 138 MPH.


Pat Brewer took runner up in Xhibition/Hot Rod.


A/Hot Rod Champion, Mike Reichard in his 440-6 Pak `37 Plymouth.


A/Hot Rod runner up was Paul Bedneck in his 521 inch `62 Galaxie.


Dan White took the B/Hot Rod title in his `55 Ford.


"Cowboy Cliff" Stuckey was the runner up in B/Hot Rod.


C/Hot Rod champion was Josh Bartek in his `40 Chevy six.


The entire Kowalski crew celebrates Barry McNeill's runner up finish.


C/HR runner up, Barry McNeill in his Kowalski Special


The special "Redneck Mafia" Miller Boy award went to Dave Miller.


Wheel Stand Champions, Dan White and Mike Etchberger.
GENERAL SAFETY RULES FOR...



PLUS SAME SAFETY RULES FOR...


All racers:
Long pants - shorts are prohibited
T-shirt with sleeves to the middle of the arm.
Tank tops are prohibited

13.99 / 100 MPH and faster:
Snell 2010 helmet

11.49 / 120 MPH and faster:
6 point roll bar
SFI approved fire jacket

Drive shaft loop is required;
11.49 and faster
If you run slicks
If you run DOT race tires



MOTORCYCLES:
Full face Snell 2010 helmet
Leather jacket, gloves, foot ware above the ankle.
Full leathers when running 10.99 and faster


ATV - JR ATV
Full face Snell 2010 helmet
Competition riding jacket (padded)
Gloves
Foot ware above the ankle for adults.
2014 Special Events


April 25-26, 2014

43rd Anniversary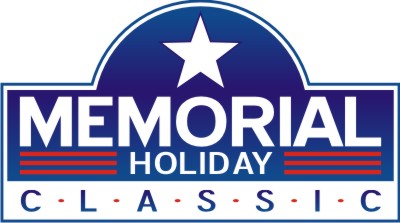 May 23-26, 2014!


June 20-21, 2014!

11th Annual Nostalgia Nationals - July 12-13, 2014!


16th Annual - "The GREAT Race!" - August 8, 2014


43rd Anniversary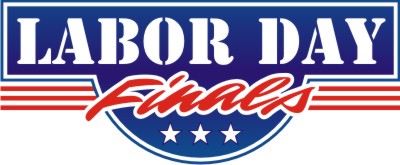 Points Championships are on the line, Aug 29 - Sept 1, 2014
The Mean Streets, another Beaver Original!
Saturday, September. 6, 2014

8th Annual Jalopy Showdown Drags - Sept. 27, 2014!



KIDS RULE at the 12th Annual Beaver Blast! Oct. 11-12, 2014


GPS: Zip Code
17812

Mailing: Beaver Springs Dragway
109 Race Track Lane
Beaver Springs, PA 17812
570-658-9601
Physical location:
Beaver Springs Dragway is located midway between Selinsgrove and Lewistown, PA on
US 522 at the town of Beaver Springs. At Beaver Springs you go North on PA 235 for 2 miles.

e-mail: beaverbob@beaversprings.com

http://www.rbrresults.com/rbradmin/
l